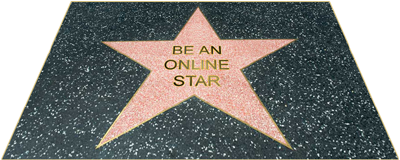 What do you dream of doing?
Picture yourself being able to…
Spend more quality time with your family
Travel to exotic places like the Mediterranean or Caribbean, or even Sante Fe
See plays on Broadway or movies in Hollywood
Work in your garden, tending those beautiful roses or tomatoes
Having enough land to have those amazing animals you have always dreamed of…
Create your own business and be your own boss.
No matter what the economy is like, there is money to be made online. Once you have learned the steps to take, you can become an online star. Read on to discover how easy it is.
"Life is a banquet, and most poor suckers are starving to death!"
– Auntie Mame
From the eDesk of Connie Ragen Green and Geoff Hoff
Hollywood, CA
Date: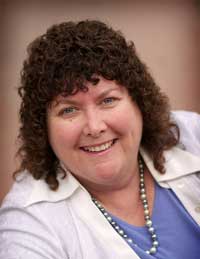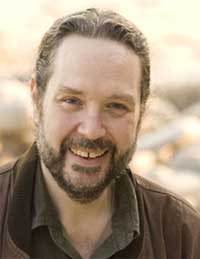 We are Connie Ragen Green and Geoff Hoff. Connie has been making her living online for well over six years, now. She travels between her homes in Los Angeles, Santa Barbara, and Costa Rica, as well as traveling to Europe and Asia. Spending much of her free time volunteering and helping with fundraising for a variety of charitable groups allows Connie to live her passion for helping others. Many of her students have gone on to earn six figures a year and several of them have now surpassed what she earns, making her extremely proud to be an online mentor.
Geoff has been online for several years and has been making his living full time online for the last year. His focus on making the technical aspects easy to understand has helped his students excel. And with his new online income, he is now able to travel extensively, a long time dream that seemed impossible only a few years ago.
Both of us have helped coach many other people in the marketing and technical aspects of online businesses so they can build their businesses and live the life they have only dreamed of.
"But It All Seems So Hard To Understand!"
We know that much of online marketing can be overwhelming, especially at first. It often feels like there is too much to learn. Many people find the technical aspects almost impossible to handle. It sometimes even appears like you must learn a whole new language, like you need a thesaurus just to understand what most marketing programs are talking about.
We've stripped away all the "marketing-speak" and "tech-speak" so everyone and anyone can follow along and be online selling in no time at all. With this STEP-BY-STEP program, we have taken that knowledge and put it in to simple, easy to follow modules so that you can get your business started and selling.
We both love movies a lot, so we decided to have fun with this and use movies as a way of leading you along the path.  We're including movie quotes and ideas everywhere we can to lighten the way.
"Follow the Yellow Brick Road!"
– Wizard of Oz
Introducing the Lights, Camera,
Take Massive Action STEP Program
When you join the Lights, Camera, Take Massive Action STEP program, you will get immediate access to the member area. Each week, there will be a new lesson added to your account. (Don't worry, you won't have to remember to log in, we will send you an email each week to remind you!)
Each week's lesson will be an easy to follow, step by step guide for the next part you should do to move your business forward. The lessons are easy to follow, and they're fun!
There are 4 modules. Each module, or "Act", includes several lessons ("Scenes"), which you get once a week. Each act ends with a review session that we will personally evaluate.
It all adds up to 24 lessons in 24 weeks. No matter how busy you are, you can manage these "bite-sized" lessons. You will be making money online in no time at all.
Here is what you will learn during the next six months:
"Act One"
Pre-Production – Set-up and introduction
This module is your foundation and everything else you do will build upon it.
Scene 1 – Choosing a Niche – Often, simply deciding on what kind of business you want stops people so the first week we guide you through a simple process to choose the area your business will be focused on.
Scene 2 – Setting Up WordPress – Once you know what your business will be about, you need a web site. WordPress is an almost "one click" solution, and this week, we show you exactly how to get your site online and configured. Don't worry, it is amazingly simple
Scene 3 – Blog Posts – When people get to your site, there has to be something there for them to want to stick around and get to know what you have to offer. In this lesson, you learn to get content on your site. We also guide you through the process of "unleashing your creativity" so you have more ideas than you know what to do with.
Scene 4 – Writing Articles – Now that you have content, you need people to see your site. In this part, you will learn how to start getting that traffic to your site.
Scene 5 – PLR – Creating all your content yourself can be too much work, but there is a powerful solution to that. This week, you will learn the secret of getting content that other people have written that you can use for your site. It's easy and very inexpensive!
Scene 6 – Public Domain – This is another way to get more content, and this one is actually FREE!
Scene 7 – Review – This week we review what you've done. You even get a personal evaluation from us.
---
"Act Two"
Production – Making Money
Now you're getting to the nitty-gritty!
Scene 8 – Short Reports – Creating short reports is an incredible way of engaging your customers. We guide you through the simple process of writing very effective short reports so you begin to build a network of customers who will come back again and again for what you have to offer.
Scene 9 – Building Your List – marketers will always tell you, "The money is in the list" This week, you will start building a list of people that you can then market to. People who already love you and love what you have to offer.
Scene 10 – Opt-In Pages – These are the pages where people sign up to be on your list. You will learn the most effective ways to get them to sign up. This lesson follows on what you have learned the week before.
Scene 11 – Autoresponders – This week, you will learn how to write 10 simple emails that work for you over and over and over again! Imagine writing emails once and they keep working for you to build your relationship with your list and to begin selling them your products or services.
Scene 12 – Driving Traffic – Your site needs visitors. Now you will be able to get them in droves. "Targeted" visitors, which means visitors who want what you have and are willing to pay for it.
Scene 13 – Info Products – It is finally time to create your first product! You've been working toward this from day one!
Scene 14 – Teleseminars – Holding regular teleseminars can greatly increase your customer's understanding of who you are and what you have to offer. Don't worry, once you've gone through this week, you'll be an old pro.
Scene 15 – Copy Writing – Here you will be taken through the basics of creating sales pages that grab people's attention and make them want to buy.
Scene 16 – Review – This week we review what you've done and get a personal evaluation from us.
---
"Act Three"
Post-Production – Systems
In this module, now that you have so much in place, it's time to start looking at some more advanced things.
Scene 17 – SEO – That means "Search Engine Optimization" – making it easier for people to find your site.
Scene 18 – Link Building – This is a much more advanced way to get visitors and get the search engines to love your site.
Scene 19 – Membership Sites – Now that you've begun to build a following, it's time to create a site they will pay to join. We'll guide you through that process this week.
Scene 20 – Review – This week we review what you've done and get a personal evaluation from us.
---
"Epilogue"
What's Next
Your site is now live, you are driving traffic to it and making sales. What could be next?
Scene 21 – JV Partnerships – In this week, you will begin looking for people to create and promote products with. There is power in numbers and when you work with other people, your business will grow.
Scene 22 – Publishing on Kindle – You are now an expert in your field. When you publish short books on Kindle, you will be recognized as an expert. This week, will show you exactly how to write the books and get them on Kindle.
Scene 23 – Outsourcing – Now that you have things in place it's time to find people to do the "drudge" tasks so you can focus on building your business to the next level.
Scene 24 – The Reviews are In! – This week you will send in your final review sheet.
And when you have completed the entire program within 90 days of receiving the final review session, you will receive a personalized certificate of completion suitable for framing and hanging proudly on your wall!
" Show me the money!"
– Jerry Maguire
We could easily charge you hundreds or even thousands of dollars for this kind of training, but we wanted this information to be available to you easily and inexpensively, so you have every reason to join and start making money online.
One Payment of Only $147!
OR:
2 Payments Of Only $75!
Not only is this a ridiculously low price for what you will receive, but where else could you get personal evaluations from teachers of this caliber for this amount of money?
And where else could you find such an easy, powerful, STEP-BY-STEP way to build your own online empire?
So if you…
Want to start making money online so you can be your own boss and live the life you desire and…
Want to learn how to do it in easy, "bite-sized" pieces so you will never be overwhelmed by it and…
Want to learn from people who have done it themselves and taught many others to do it so you can trust they can teach you…
Simply choose your payment option below and get started NOW!


The membership Area where I can find the first lesson!
I Also Understand that there will be 24 lessons, which I will get access to one a week
I Understand that over the next 6 months I will learn all I will need to know to start making money online
I Understand I have an option of paying monthly or getting one month free by paying for the entire six months now!

OR
We look forward to seeing you in the members area!
"Here's looking at you, kid."
– Casablanca
To Your Massive Online Success,
Connie Ragen Green and
Geoff Hoff
P.S. Remember, the sooner you start, the sooner  you will be making money online.